Outdoor Spaces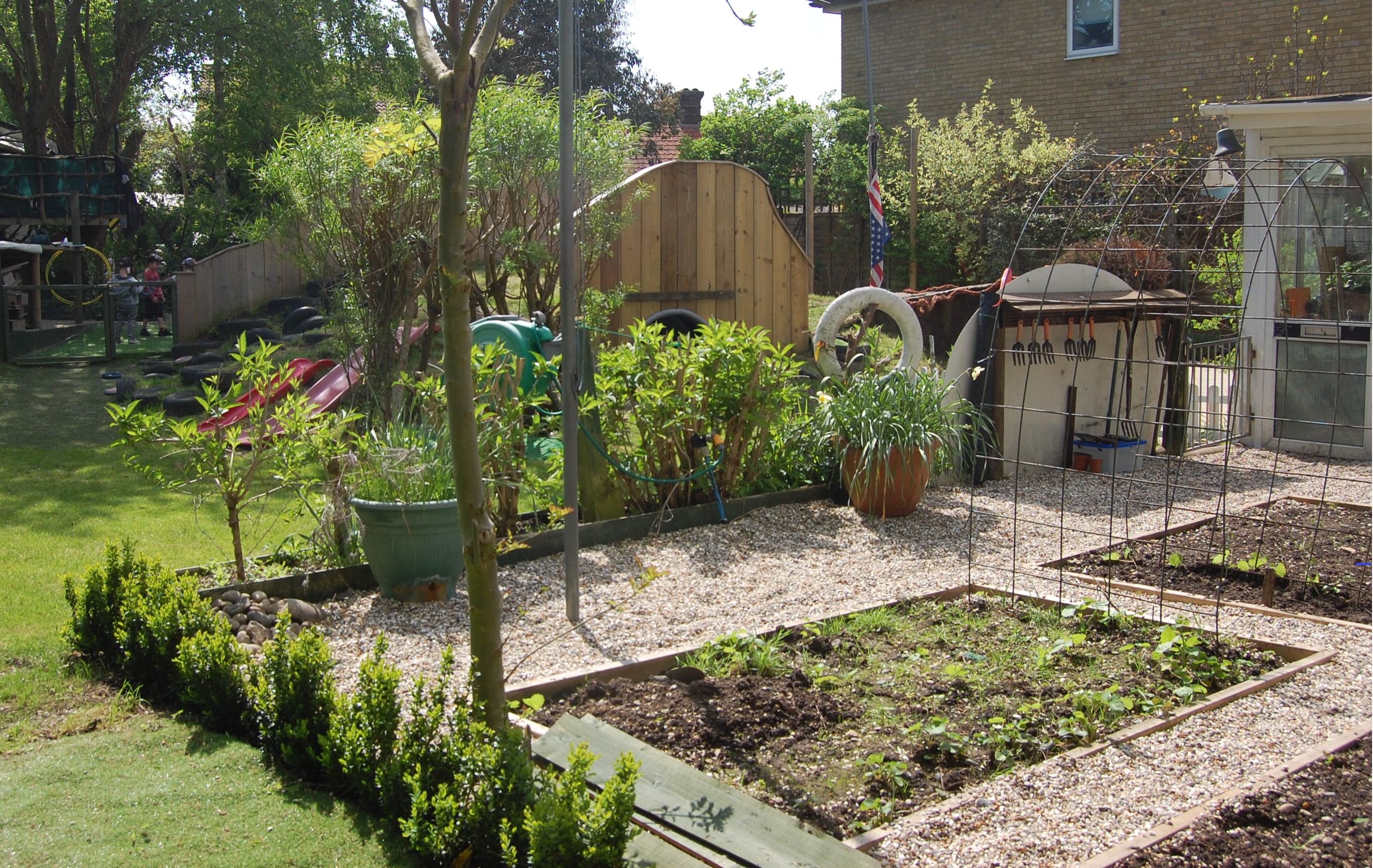 Sandcastle's Outdoor Spaces
Children at Sandcastles enjoy over 3/4 of an acre of outdoor space. Our Nursery has been designed so that each age group has direct access to their own garden area which is specifically designed and resourced for their ages and stages of development. Under cover areas enable the children access to all that is on offer throughout the year.
Each of these areas are spacious allowing the scope of play/learning opportunities to only be limited by the children's own imagination and as we we all know, children have wonderful imaginations! These gardens have areas of grass carpeting for large construction play, making dens, sharing stories, role play, climbing and so the list goes on. There are mud and sand kitchens, sand and water play, wheeled toy areas, a tree house, a stage, a woodland cottage, woodwork, creative and investigation areas and so much more.
All areas of the Curriculum are accessed daily by the children within these specifically designed outdoor spaces but in addition we have a very large grass garden that all the children have access to. This has our now infamous hill with the tunnel running through it, slides, climbing ropes and climbing walls. This garden is also home to our allotments, woodland, large grass area and adventure playground.
It would seem appropriate to mention here that Sandcastle's prime location is a stone's throw from many outdoor spaces that the children regularly access.  West Wood, Hadleigh Country Park, John Burrows Park and the Memorial Recreation Ground are all within easy walking distance.  A short ride in our mini-buses and we are at the beach, Belfairs Woods, garden centres, Watt Tyler Park and beyond.
Ofsted Report 2013 Children's physical development is given an extremely high priority.  Children are clearly developing a love of the outdoors and recognise the benefits of fresh air and exercise. They eagerly put on waterproof ponchos and enjoy splashing in puddles in the rain. Children also show increasing control and coordination using different wheeled toys and physical apparatus on the pathways. Ofsted 2013