Dolphin Suite – 3-5yrs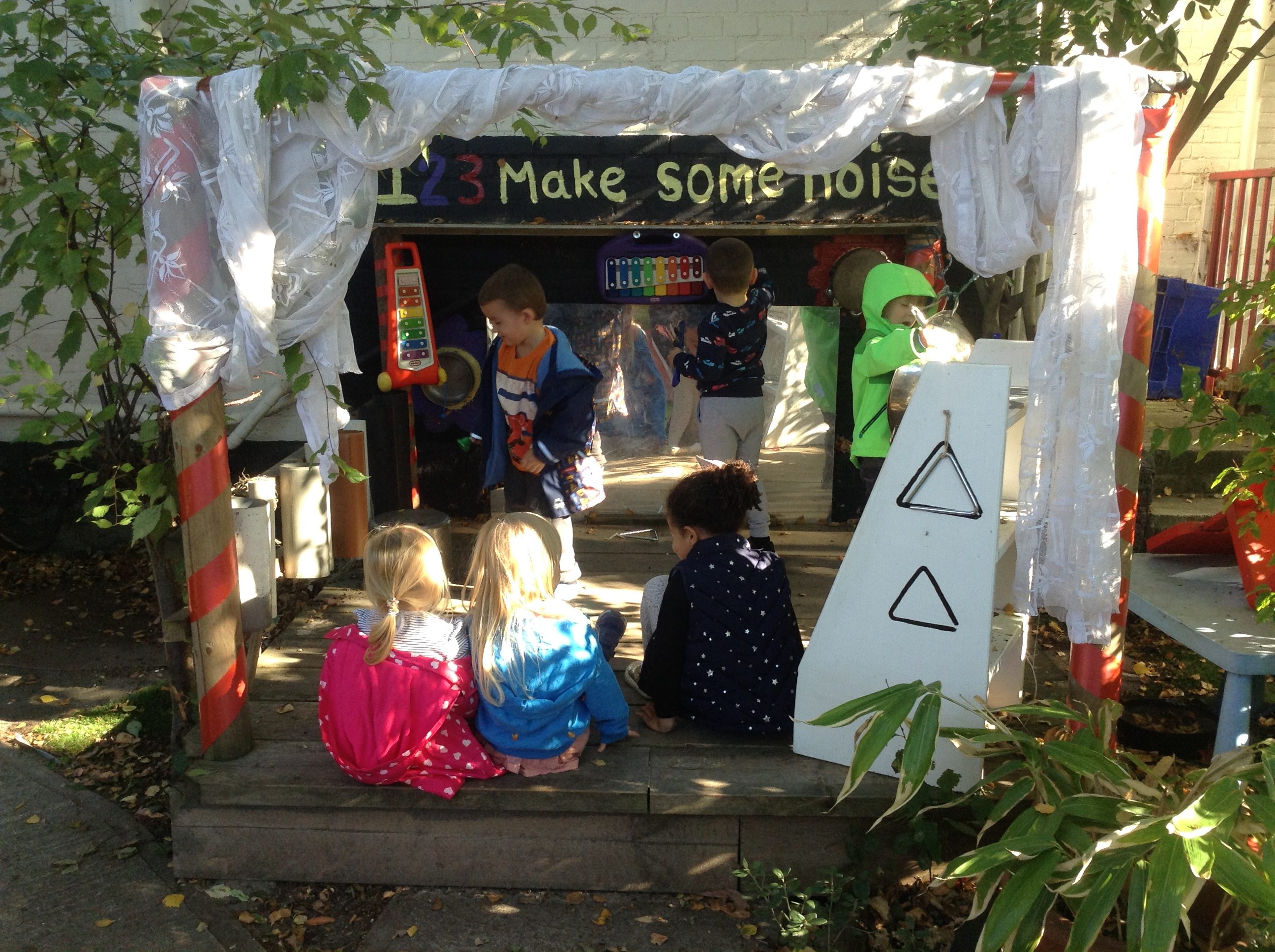 Our Pre-School / Dolphin children are aged from 3 years to school age however, as with all the children at Sandcastles, this grouping is developmentally dependent, not just age.  The ratio for our 3 years + children is a minimum of 1:8. Throughout the nursery, the ratio is increased when out on trips.
Dolphins is within the main building.  It comprises of three interlinking indoor rooms and an extensive outdoor partially covered area, all of which offer specifically designed learning environments to support all seven areas of the Early Years Foundation Stage curriculum (EYFS).
A great deal of thought has gone into the organisation of all the areas available.  Research, knowledge and experience has led us to have a wide array of play / learning opportunities.  Over the years, we have adapted our provision to best meet the children's interests and we have definitely got it right!  Our proof is busy, happy children who make excellent progress in all areas and transition to school with confidence, very good personal and social skills and a love of learning.
Our Dolphin Suite has been designed to support the EYFS through imaginative, engaging and challenging experiences which foster a love for learning and empowers and encourages the children to become independent thinkers.  Whilst your child engages within the areas, our highly skilled staff team's interaction and engagement supports and extends their learning, tracking their development alongside the EYFS.  This is documented using written observations, videos and photographs within their online learning journal.
Our fantastic location and our 2 mini-buses enable many trips which allow the children rich, first-hand experiences of the world around them.  They also have access to our gym and some choose to book into our weekly swimming and Spanish lessons.
There are many systems in place to ensure all children feel a sense of belonging and set boundaries are adhered to by all allowing the children to feel safe and secure.  Strong bonds are formed with all our families and there are many opportunities and events throughout the year to which everyone is welcome.
Children at this age play together and strong friendships are formed.  Sandcastles has been around for long enough to know that these friendships remain strong into the future … through to secondary school and beyond!
We have extremely strong links with schools ensuring smooth transitions into reception classes.  We welcome reception teachers to our setting.  Generally, they come primed to take as many photos of our facilities as possible in order to share our outstanding learning environment with their peers.
As I'm sure you can tell, we are extremely proud of our setting and the opportunities we provide but most of all, we are proud of the children.  Sandcastle's children are creative, imaginative, intelligent, energetic, inquisitive, resilient, funny, kind, polite, well-behaved, helpful, they have wonderful singing voices, they are keen to have a go and try new things and they are extremely good at playing and having fun which is exactly what we set out to achieve!