Seahorse Suite – 2-3 yrs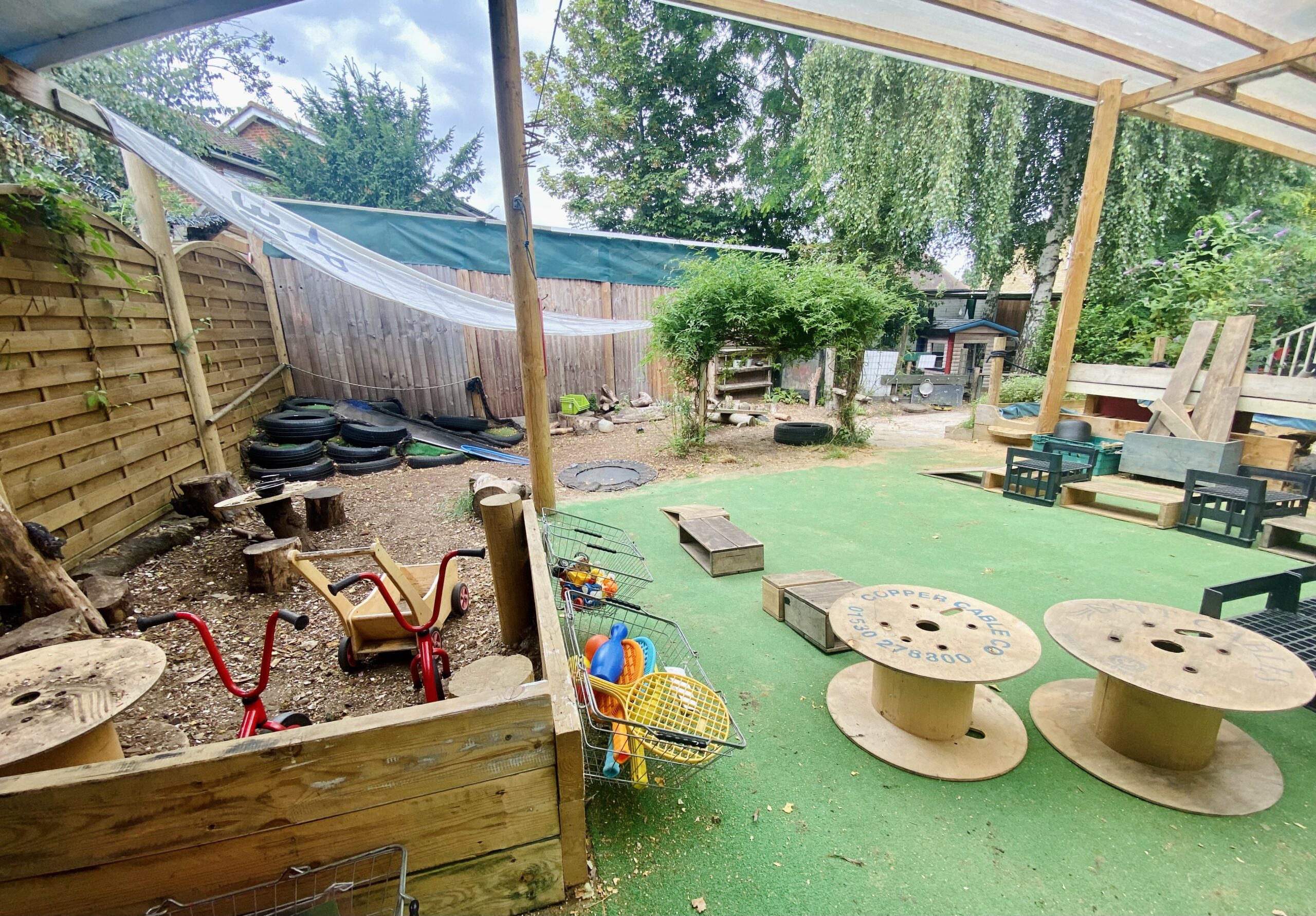 Our Seahorse Suite is designed and resourced for children between the ages of 2 and 3 years although, to meet individual needs, there is flexibility in this.  We work on a minimum ratio of 1:4. Some children transition into this room from our Starfish Suite and for some, this is a completely new experience.  As with all the rooms, all the children and families have a full induction in order for them to feel safe and secure and for key information to be shared.
Our two year olds face many challenges, exploring and testing boundaries, communication and language development, social development including peer interaction, independence skills and toileting…..everything seems to happen at this age and we are attuned to recognising when individuals are finding this a challenge.  Our staffing team is equipped with a wealth of knowledge and experience and work closely with families to ensure a consistent approach in supporting each child on their individual journey.
As with all the children at Sandcastles, our Seahorse children spend their time playing.  A child who is engrossed in purposeful play is learning and making progress.  Just like us adults, they learn when they find something interesting and fun.
Children are busy both inside and out, all year round.  It's normal to find children outside cooking something up in the sand and water kitchen whilst others are busy in the role play area.  Some may be climbing up the tyre steps to slide down the slide and some could be using the bats and balls or the trikes and buggies.  At the same time children may be inside sharing a story with an adult, building something wonderful in the construction area, painting, sticking or playing with playdough or perhaps making a cup of tea in their home corner.  There is so much on offer to them all of the time.  The children choose and our staffing team follows their interests extending knowledge when appropriate.
In-between all of the above, we offer adult led sessions to further support children's learning and development by providing new rich first hand experiences in different environments. Our children have cookery opportunities, they have a hand in tending to the plants within our allotment, playing in the large communal gardens and playing in our gym.  We organise trips out to our local area, and have visitors into the setting such as the fire brigade and the police.
Building a strong relationship with parents is essential and we understand the trust that is needed in leaving your child with unfamiliar adults. Forming these relationships starts when you come to visit us, during which time we encourage you to ask questions and get a feel for who we are and what we do.
Progress check at age two
The Early Years Foundation Stage (EYFS) requires that parents and carers must be supplied with a short written summary of their child's development in the three prime learning and development areas of the EYFS: Personal, Social and Emotional Development; Physical Development; Communication and Language; when the child is aged between 24-36 months.
Aims of the progress check at age two are to:
review a child's development in the three prime areas of the EYFS
ensure that parents have a clear picture of their child's development
enable practitioners to understand the child's needs and plan activities to meet them in the setting
enable parents to understand the child's needs and, with support from practitioners, enhance development at home
note areas where a child is progressing well and identify any areas where progress is less than expected
describe actions the provider intends to take to address any developmental concerns (including working with other professionals where appropriate).
More information about how we support children's learning and development can be found under the parents tab in 'Sandcastles approach to teaching'.