Starfish Suite – 0-2 yrs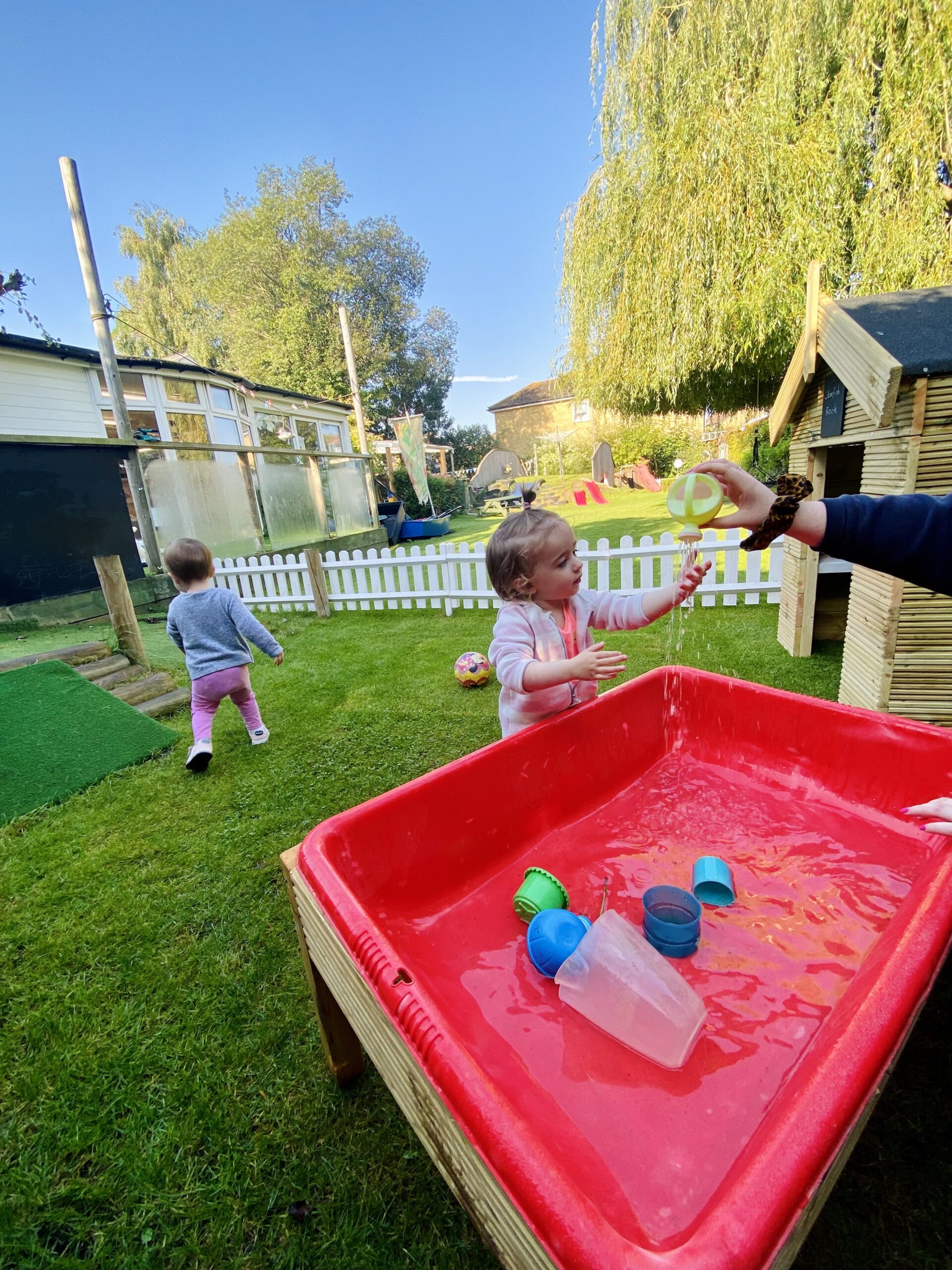 Our Starfish Suite is designed and resourced for children from 0 – 2 years although this is not set in stone and can vary from child to child.  The suite offers a homely, nurturing environment with all the advantages of a well resourced nursery.  As with many homes, it has both an indoor area and garden to nurture and stimulate children's development.  It provides our baby's families with a safe haven within our busy, bustling setting.
Our staffing team work on a minimum ratio of 1:3.  They are highly qualified with a wealth of experience and absolutely love what they do.
The suite is fully equipped with its own kitchen, nappy changing and toilet facilities.  It has a floor to ceiling window giving panoramic views over our large outdoor areas.  From here they can see much of the nursery goings on whilst in the comfort and security of their own home from home.
The large, safe outdoor area is partially covered in the warmer months to provide shaded play.  This area is adjacent to our nursery pond and leads onto the large main garden where all the nursery often comes together.
As with all the children at Sandcastles, there is far more available to them.  Visiting siblings and friends in other rooms, accessing all the garden areas, fun and games in our gym and visits into the local community and beyond are all embedded within our practise.
Staff form extremely strong bonds with the children and their families enabling continuity between home and nursery.
Our babies first transition into nursery life is fragile and our highly skilled and passionate baby team offer our parents piece of mind that they will be loved and nurtured in our care.