Starfish Suite – 0-2 yrs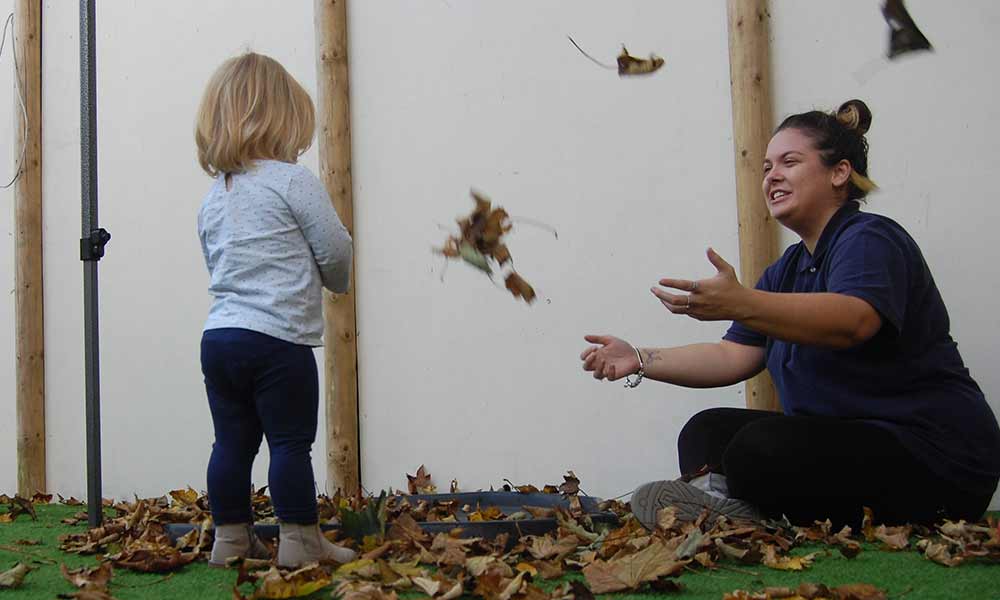 Our Starfish suite caters for children aged from birth to two years on a 1:3 ratio. The Starfish Suite is a self-contained annex which overlooks our large grass garden. The suite comprises of a large room, separate kitchen and changing areas and a large partially covered outside space. The provision has been designed to offer a home from home environment with cosy inviting areas as well as exciting and engaging activities.
The Starfish staffing team is led by a Head of Room and all members of the team receive specific training related to caring for babies.  Each staff member is allocated a group of key children, for whom they are their main caregiver, enabling each child to form strong attachments from rich interactions throughout the days routine.
Building a strong relationship with parents is pivotal and we understand the trust that is needed in leaving your child with unfamiliar adults. Forming these relationships starts when you come to visit us, at which time we encourage you to ask questions and get a feel for who we are and what we do.
As well as providing a nurturing environment our provision has been designed to support the Early Years Foundation Stage curriculum (EYFS) developing a strong platform to be built upon by future learning. Your child's learning and development will be assisted by a team passionate about supporting children as they develop their individuality and achieve early milestones, implementing the EYFS. This will be done by written observations, videos, photographs and adult interaction documented within their online learning journal.