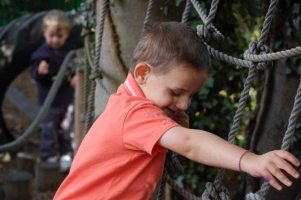 Established in 2000, Sandcastles boasts as its home the original school for Hadleigh built in 1909.  It is therefore a building with plenty of history, character and space.
Major restoration and redesign works transformed the building making it a fantastic environment specifically designed around the needs of young children.
The main building comprises of 4 large rooms downstairs plus a kitchen, laundry room and 2 sets of children's toilets.  Upstairs is home to our gym.  Adjacent to the main building is a separate suite for our youngest children. 
All the age groups have direct access to their own, partially covered outside areas which, along with the rooms have been developed to ensure continuous provision both inside and out.  In addition to these outside spaces, there's a very large grass garden which like everything at Sandcastles is constantly evolving to reflect the children's interests and needs.
To the front of the property is a large car park ensuring drop off and collection times are as stress free as possible.  Our reception area provides a warm welcome, somewhere to sit and relax and houses our lending library and a wealth of useful information.
Situated in Hadleigh on the A13 ensures easy access by car, public transport and on foot.  We are on a major bus route and close to both Leigh and Benfleet train stations.  Hadleigh town centre with all its amenities is a short walk resulting in Sandcastles being embedded within the local community. 
Sandcastle's Outdoor Spaces
Children at Sandcastles enjoy over 3/4 of an acre of outdoor space. Our Nursery has been designed so that each age group has direct access to their own garden area which is specifically designed and resourced for their ages and stages of development. Much of these areas are under cover enabling the children to access all that is on offer throughout the year. 
Each of these areas are spacious allowing the scope of play/learning opportunities to only be limited by the children's own imagination and as we we all know, children have wonderful imaginations! These gardens have areas of grass carpeting for large construction play, making dens, sharing stories, role play, climbing and so the list goes on. There are mud kitchens, sand and water play, wheeled toy areas, a tree house, a stage, fairy cottage, woodwork area, investigation areas and so much more.  
All areas of the Curriculum are accessed daily by the children within these specifically designed outdoor spaces but in addition we have a very large grass garden that all the children have access to. This has our now infamous hill with the tunnel running through it, slides, climbing ropes and climbing walls. This garden is also home to our allotments giving the children farm to fork opportunities.. The large grass space ensures children have space to move freely, play team games and use the bats and balls. Children enjoy and benefit from so much more than this… too much to document here! We hope the photos give you an insight but please do come and see it for yourself.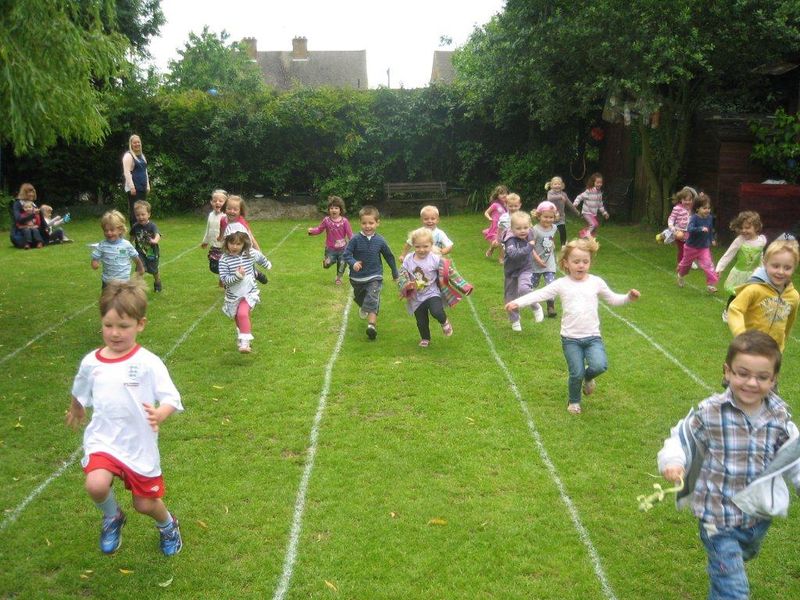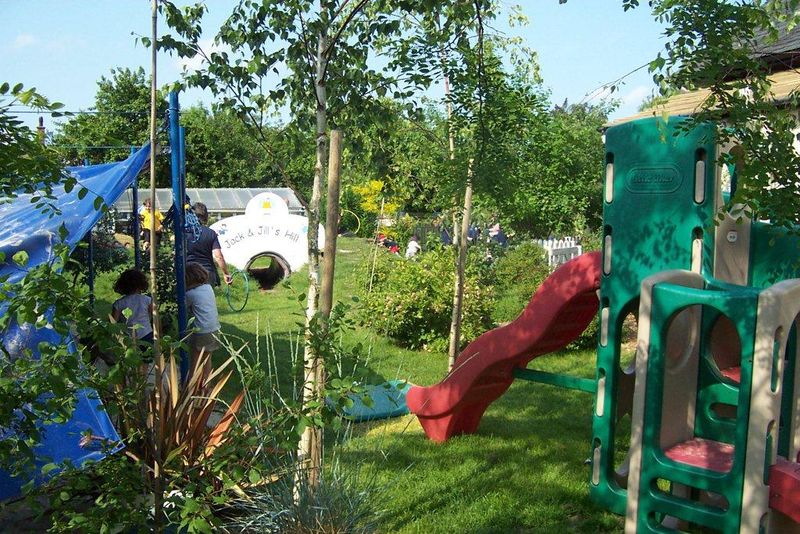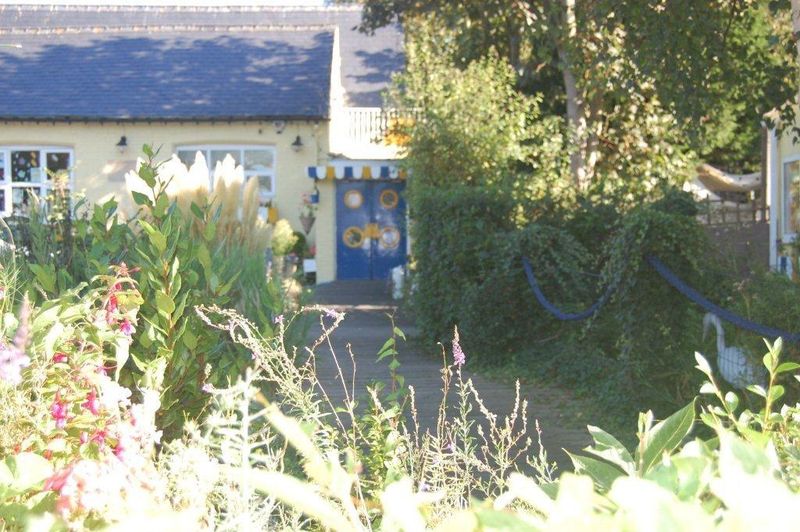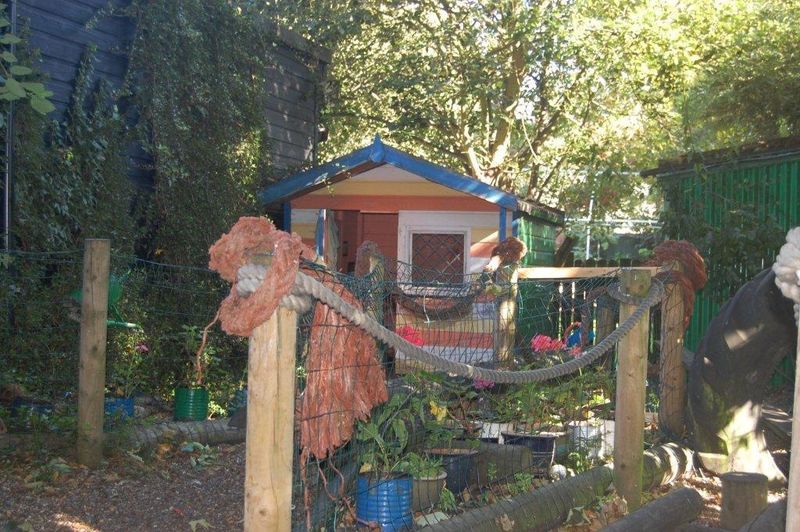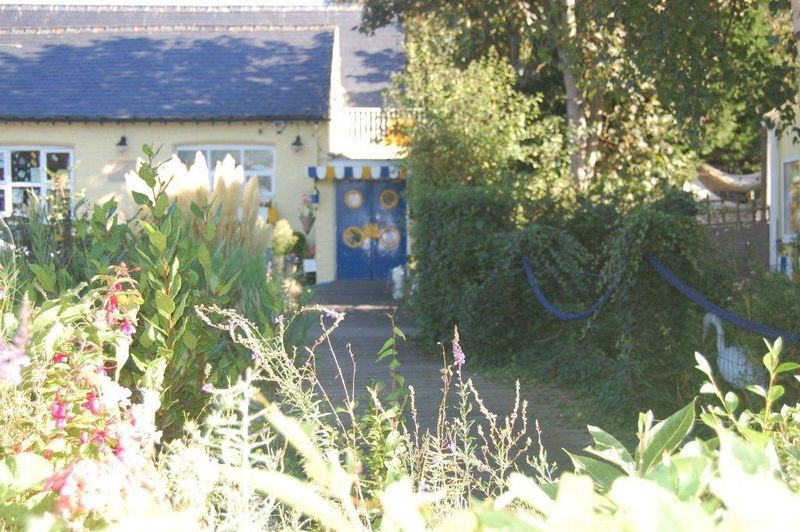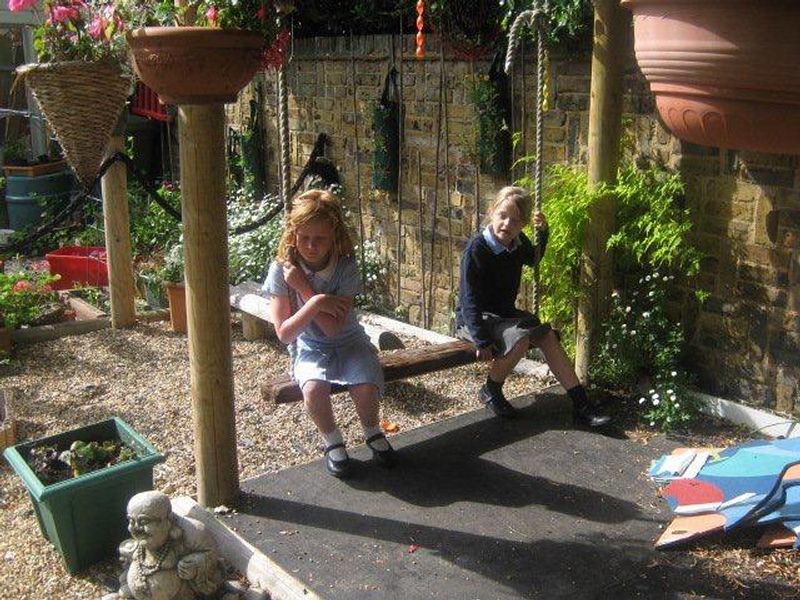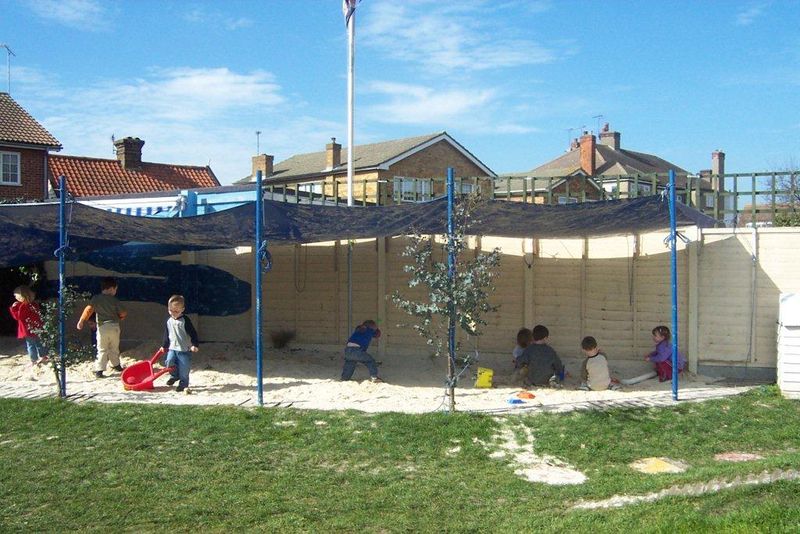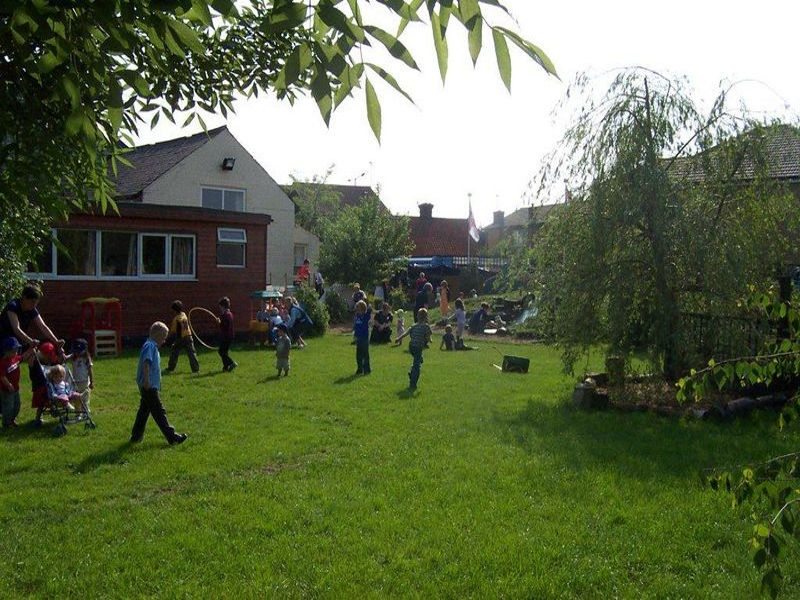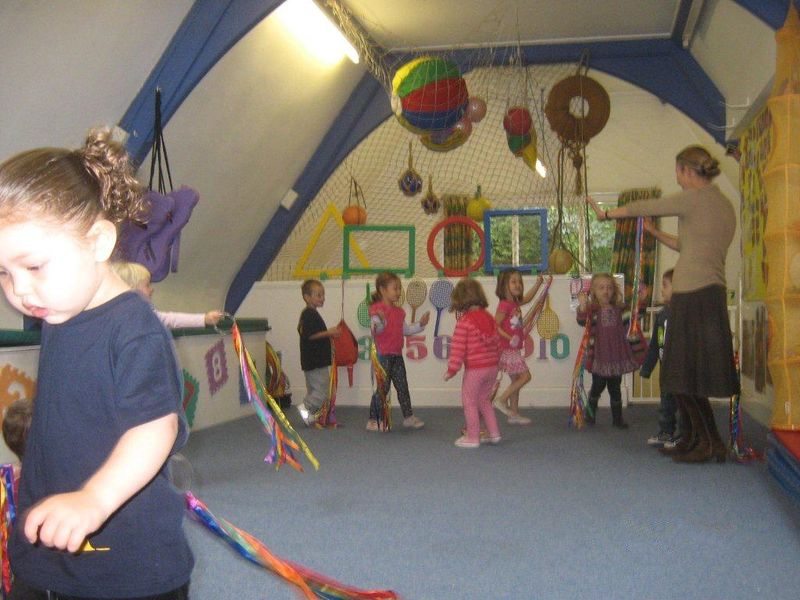 [/one_half_omega]
Ofsted Report 2013 Children's physical development is given an extremely high priority.  Children are clearly developing a love of the outdoors and recognise the benefits of fresh air and exercise. They eagerly put on waterproof ponchos and enjoy splashing in puddles in the rain. Children also show increasing control and coordination using different wheeled toys and physical apparatus on the pathways.               Ofsted 2013