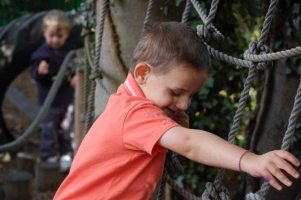 We feel very fortunate to have acquired what we believe is the most perfect setting for Sandcastles Nursery. Sandcastles Nursery is situated on the A13 in Hadleigh on just over half an acre of land.  It was originally the local school for the area, built in 1855 but prior to us purchasing it in 2000, it was a church hall and had fallen into disrepair.  We worked hard with Social Services, architects and builders (to name but a few) to produce what we consider, to be an excellent, stimulating and interesting child care setting.   Our setting comprises of our main building which has three large rooms and a gym and one separate adjoining building known as our Starfish Suite.  Our children are grouped according to age and stage of development and all enjoy the space that sets us apart from the rest. Outside we have sufficient car parking space for parents and staff.  We feel it important for dropping off and collecting times to be as stress free as possible.  We have taken every precaution to provide a car park and outside areas that are safe for children at all times. The large garden to the rear of the building has been developed to support children's learning opportunities through play and rich first hand experiences.  They can explore and experience their natural surroundings which include a water area, sand field, climbing wall, allotments, wheeled toy areas, mound with climbable banks and slides,  willow dome, and large lawn.  Areas are constantly being developed and changed to suit children's needs and interests.
Ofsted Report 2013 The indoor gymnasium is used exceptionally well as a addition to the normal play spaces.  Yoga sessions are organised and children have great fun climbing, sliding and clambering on the wide range of safe, soft play apparatus. 
Sandcastles Outdoor Spaces
Children at Sandcastles enjoy over 3/4 of an acre of outdoor space. Our Nursery has been designed so that each age group has direct access to their own garden area which is specifically designed and resourced for their ages and stages of development. Much of these areas are under cover enabling the children to access all that is on offer throughout the year. 
Each of these areas are spacious allowing the scope of play/learning opportunities to only be limited by the children's own imagination and as we we all know, children have wonderful imaginations! These gardens have areas of grass carpeting for large construction play, making dens, sharing stories, role play, climbing and so the list goes on. There are mud kitchens, sand and water play, wheeled toy areas, a tree house, a stage, fairy cottage, woodwork area, investigation areas and so much more.  
All areas of the Curriculum are accessed daily by the children within these specifically designed outdoor spaces but in addition we have a very large grass garden that all the children have access to. This has our now infamous hill with the tunnel running through it, slides, climbing ropes and climbing walls. This garden is also home to our allotments and canal system. The large grass space ensures children have space to move freely, play team games and use the bats and balls. Children enjoy and benefit from so much more than this… too much to document here! We hope the photos give you an insight but please do come and see it for yourself.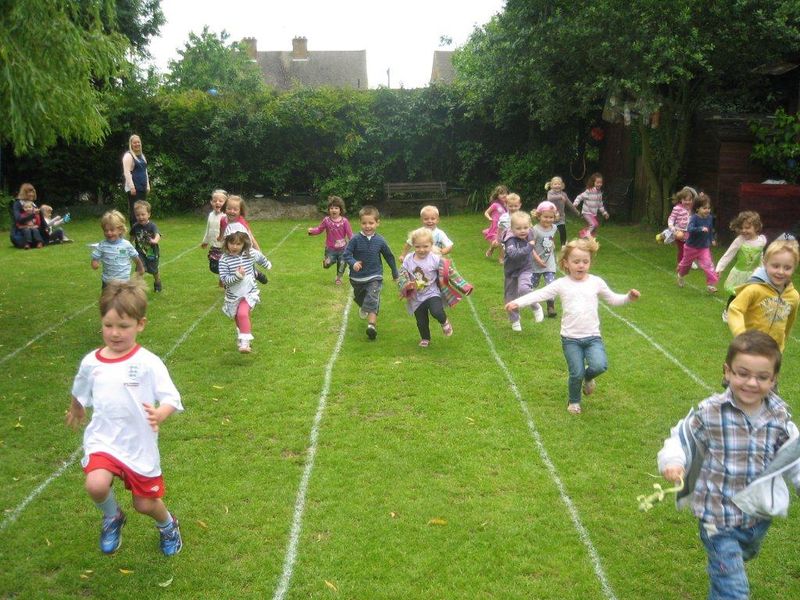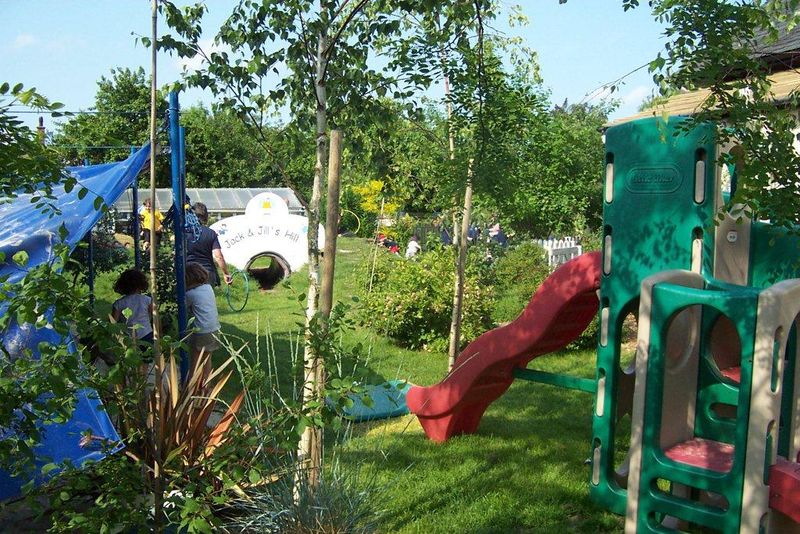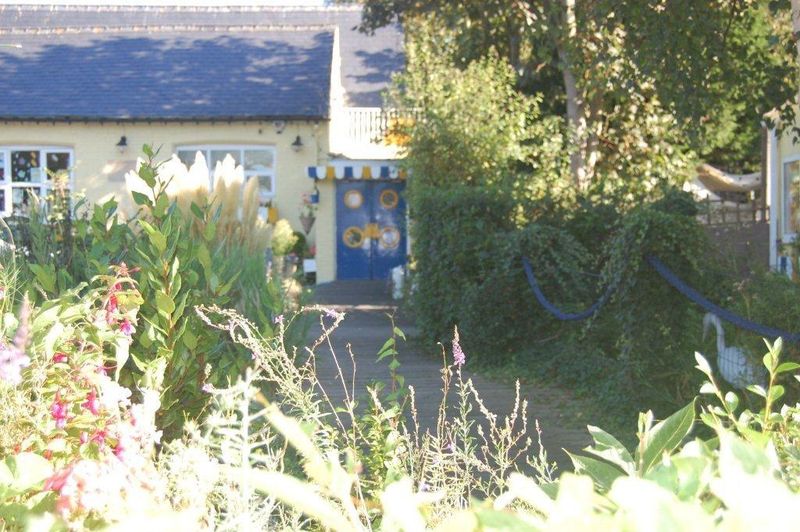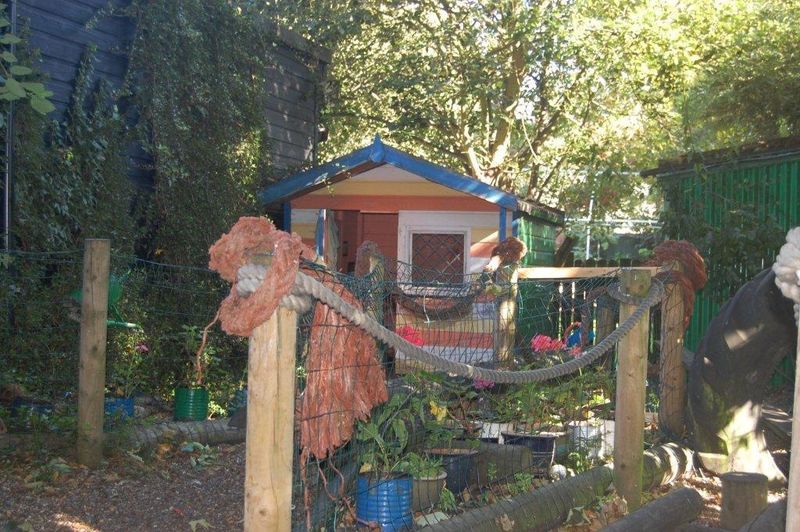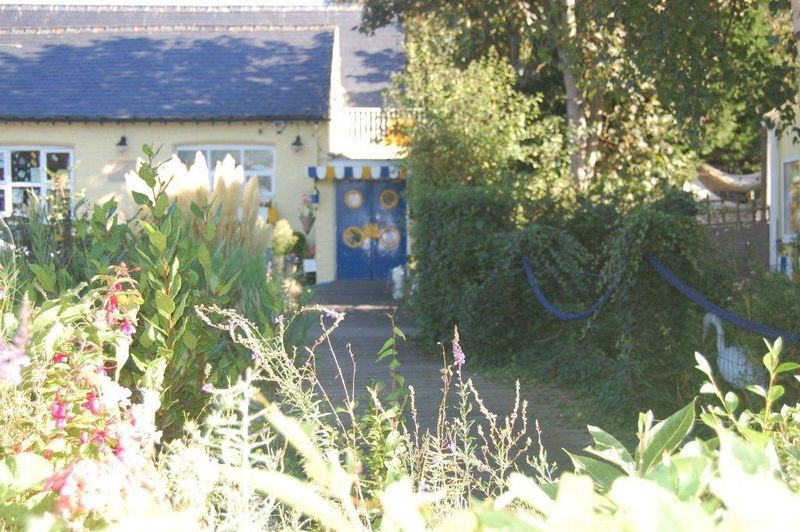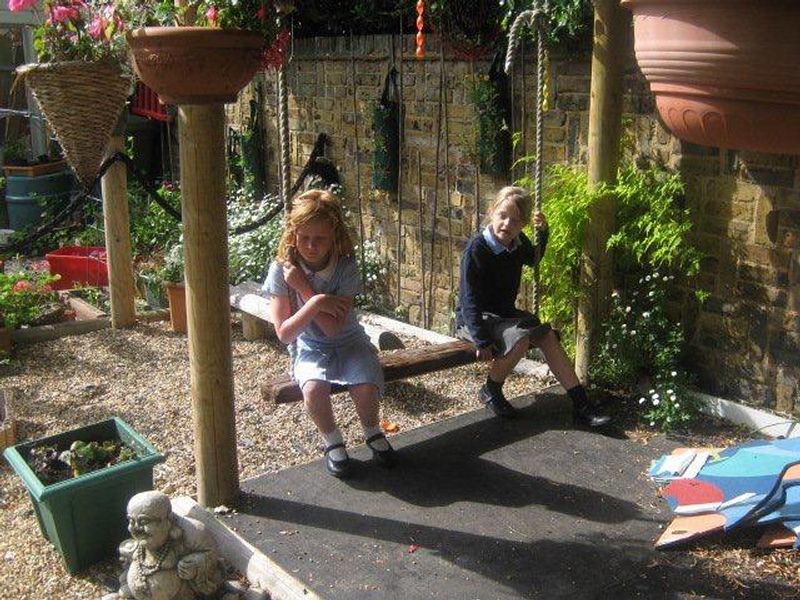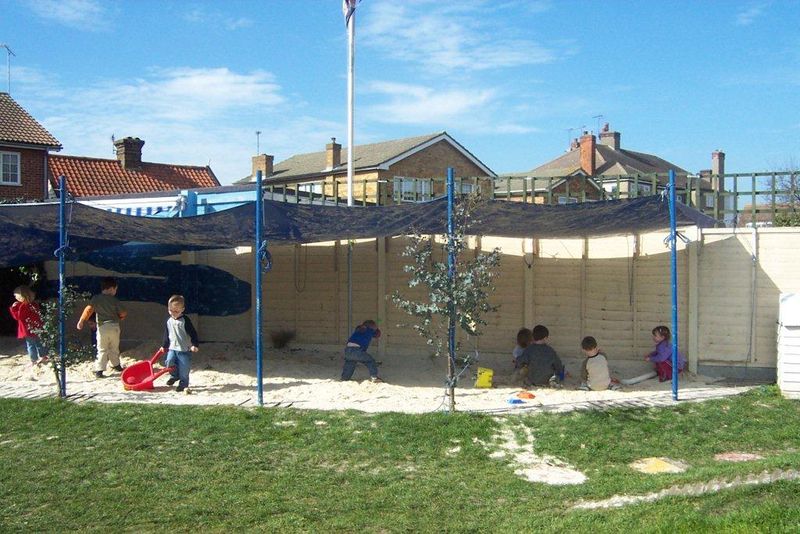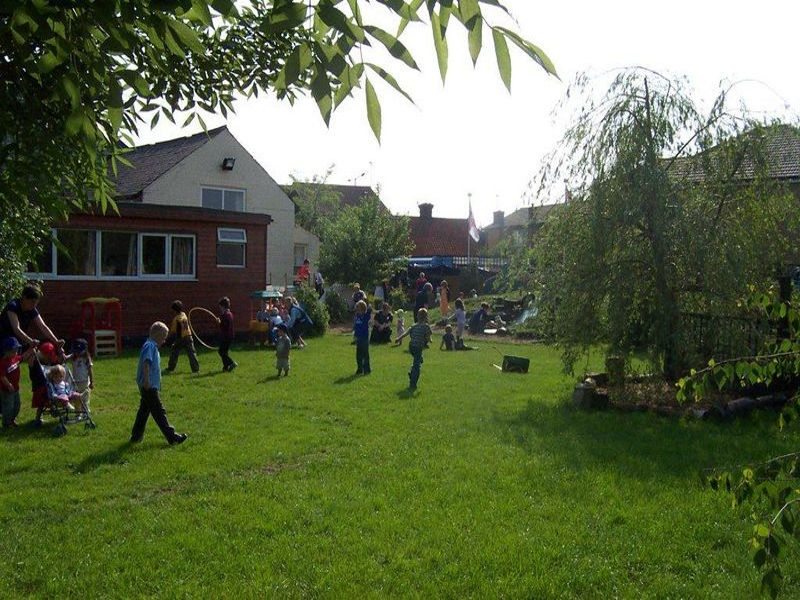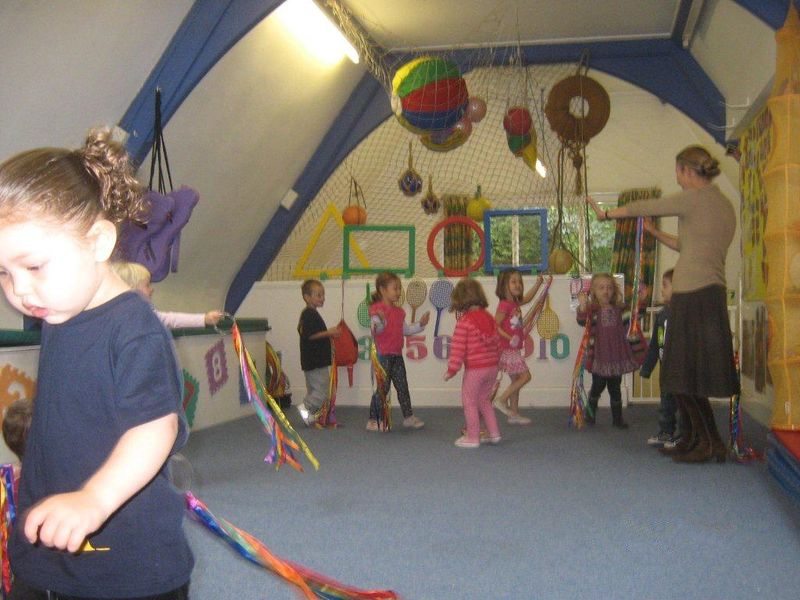 Ofsted Report 2013 Children's physical development is given an extremely high priority.  Children are clearly developing a love of the outdoors and recognise the benefits of fresh air and exercise. They eagerly put on waterproof ponchos and enjoy splashing in puddles in the rain. Children also show increasing control and coordination using different wheeled toys and physical apparatus on the pathways.